L'actu RESCOLL
RESCOLL and KVE Composites are working on the assembly of thermoplastic composites
Rescoll'Blog / 3 juin 2019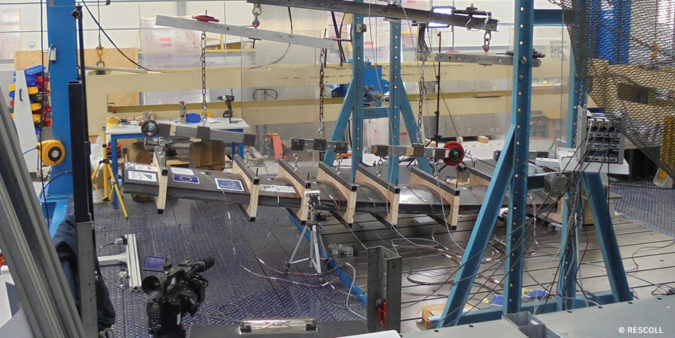 RESCOLL is proud to work with KVE Composites (now a part of Daher) as a partner in its research and development efforts in the field of assembly of thermoplastic composites for aeronautics.
KVE Composites, a renowned expert in induction welding of thermoplastic composites, is a partner in the MECATESTERS Clean Sky 2 project, coordinated by RESCOLL (EC Project 831796), and part of the Clean Sky 2 Large Passenger Aircraft initiative.
KVE's thermoplastic welding technology has already seen use in the Gulfstream G650 and Dassault 5X.  The MECATESTERS project seeks to expand upon this by performing a detailed investigation of the welding phenomena, undertaken in parallel with investigations of other thermoplastic welding technologies, in order to evaluate the optimal conditions and processes for widespread use in future large passenger aircraft, leading to increased productivity, reliability, and recyclability.
For more information
about the MECATESTERS project: https://rescoll.fr/composites-thermoplastiques-2-nouveaux-projets-cleansky-2-decroches-par-rescoll/
the purchase of KVE Composites by Daher: https://www.usinenouvelle.com/article/en-achetant-kve-composites-daher-veut-seduire-airbus-et-boeing.N849810
the RESCOLL's activities in the aeronautics field: https://www.youtube.com/watch?v=qgVuQEGDuw0
about our presence at the Paris Air Show: https://rescoll.fr/rescoll-expose-au-salon-du-bourget-2019/